Search no more, we've got the answers to those frequently asked questions when it comes to planning the perfect trip to Rapid City, South Dakota. 
1.    Must-do hiking trails?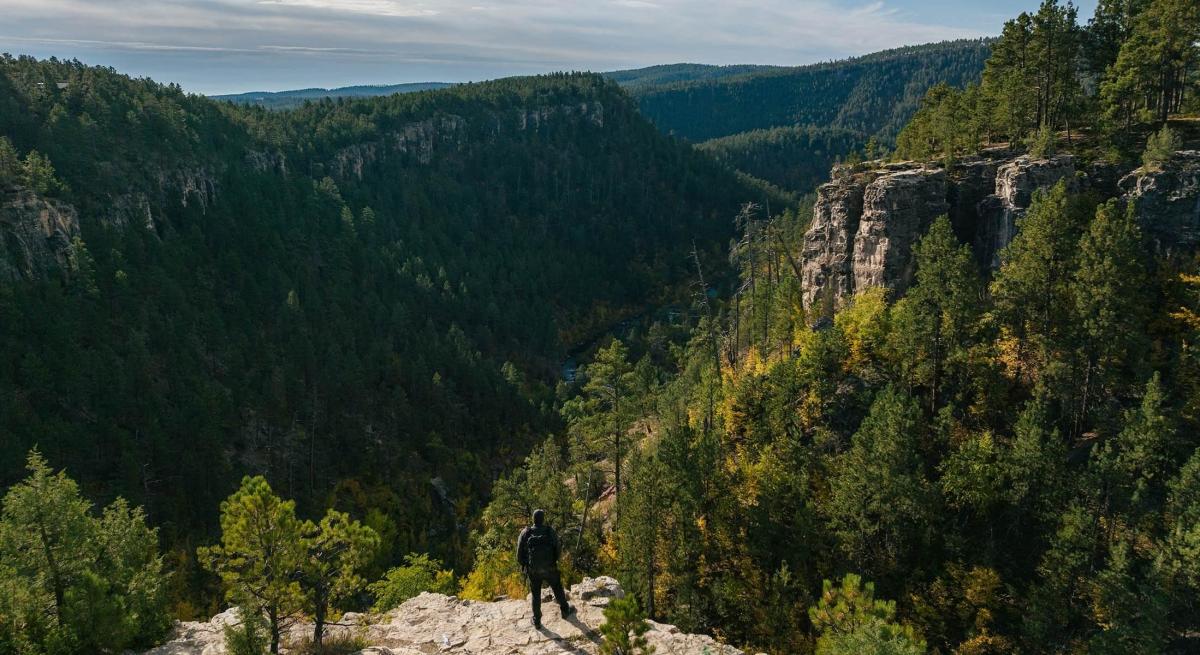 Our proximity to national parks, state parks, monuments and a national forest means you're probably looking to spend some time outside. Our Top Ten Hiking Trails is a great resource if you're looking for the highest rated trails in our area. The list covers everywhere from 15 minutes outside of Rapid City to the one-of-a-kind Custer State Park. If you are visiting with small children and need trails your kids can handle, we have a great family hiking blog to help you plan! It's also a great resource for those looking for hikes that are less strenuous. 
2.    Best PLace to stay in Rapid City?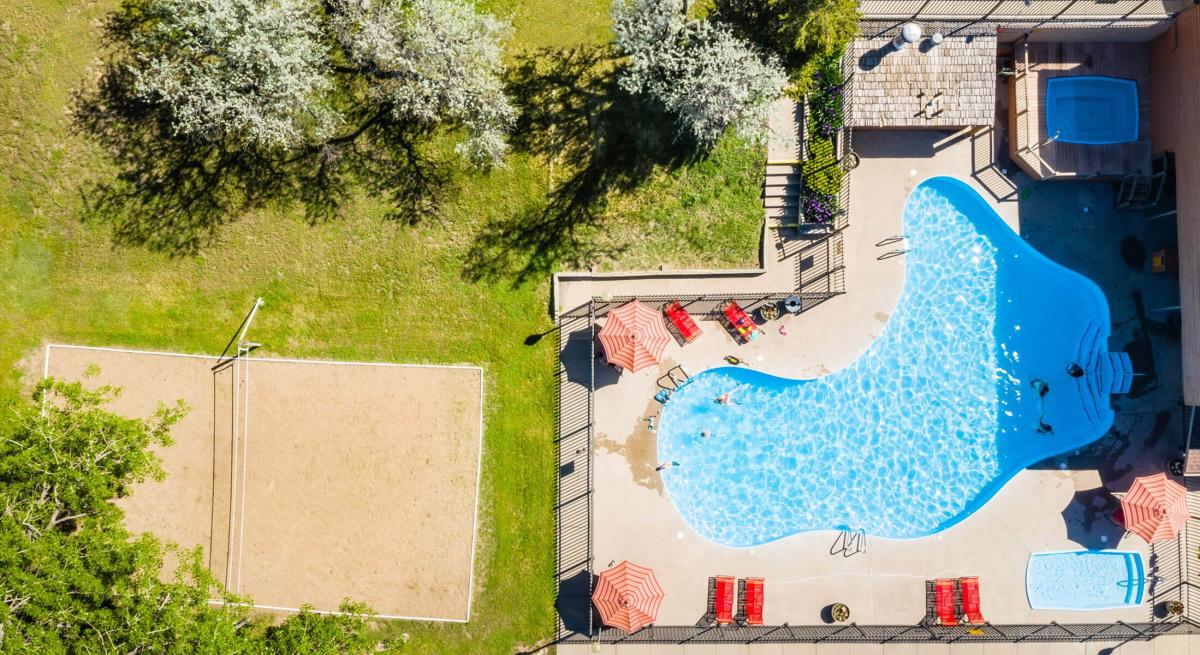 Unique accommodations to fit every need can be found in Rapid City. If you're traveling with kids, we know pools are a priority. Some of the hotels in Rapid City take it a step further with epic waterslides and even large, relaxing hot tubs for adults. Immerse yourself in Downtown Rapid City by staying at an accommodation in walking distance – each offers different amenities and atmosphere. Many visitors are looking for the exclusivity that camping provides. Rapid City offers some great options for camping and cabins within city limits, allowing you to be close to all the amenities you need! Campground locations span from conveniently off the interstate, surrounding the serene views of Canyon Lake Park, or on the road to Mount Rushmore. Check out more options on our lodging page!
3.    Best time of year to visit?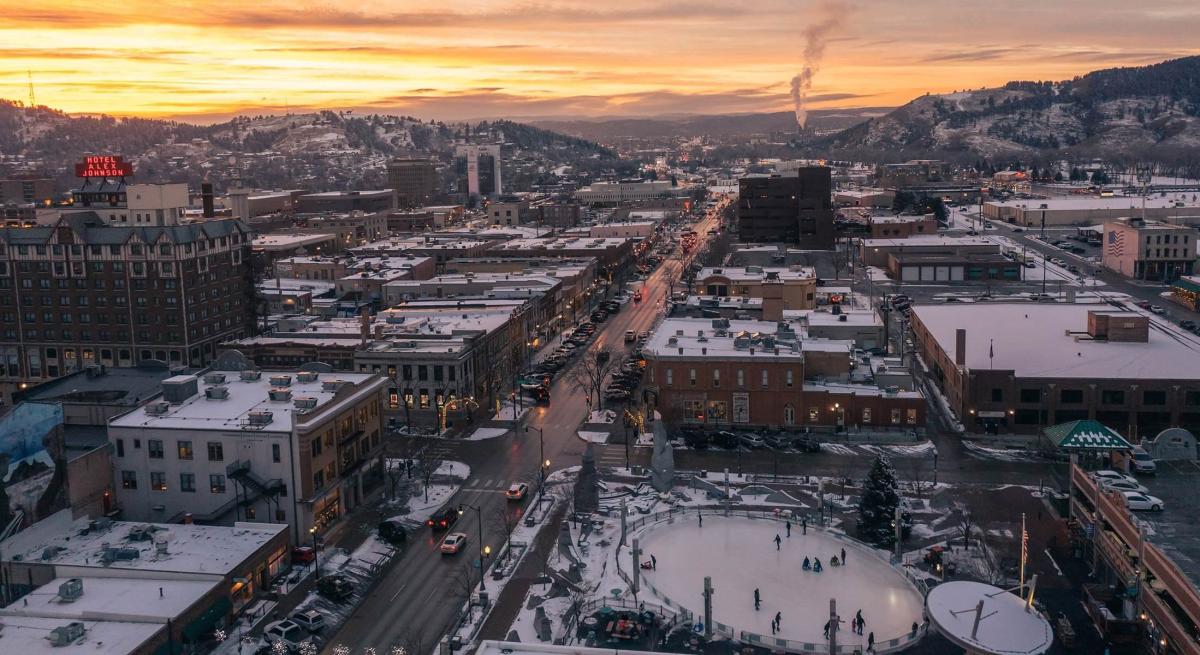 This depends on what you want your vacation to look like! Rapid City and the Black Hills are great year-round. But here are some deciding factors to think about:
If you are looking to enjoy the attractions of the area, many are open in the late spring through early fall. 
The parks, monuments, and outdoor activities are great all year long. However, if you want to experience them with fewer crowds, consider the fall or winter season. The winter also brings opportunities for new outdoor activities you can learn more about here. 
If you're a fan of scenic drives the fall season is breathtaking from roads like Spearfish Canyon Scenic Byway, Iron Mountain Road, and even Skyline Drive right in the city. 
April showers do bring May flowers, making spring a great time for those who love the fresh scent of rain, blooming beauties, and some very popular baby wildlife. Ps: if you didn't already know – thunderstorms and rain are absolutely epic in the Badlands.
4.    Typical weather and what to do if it's raining?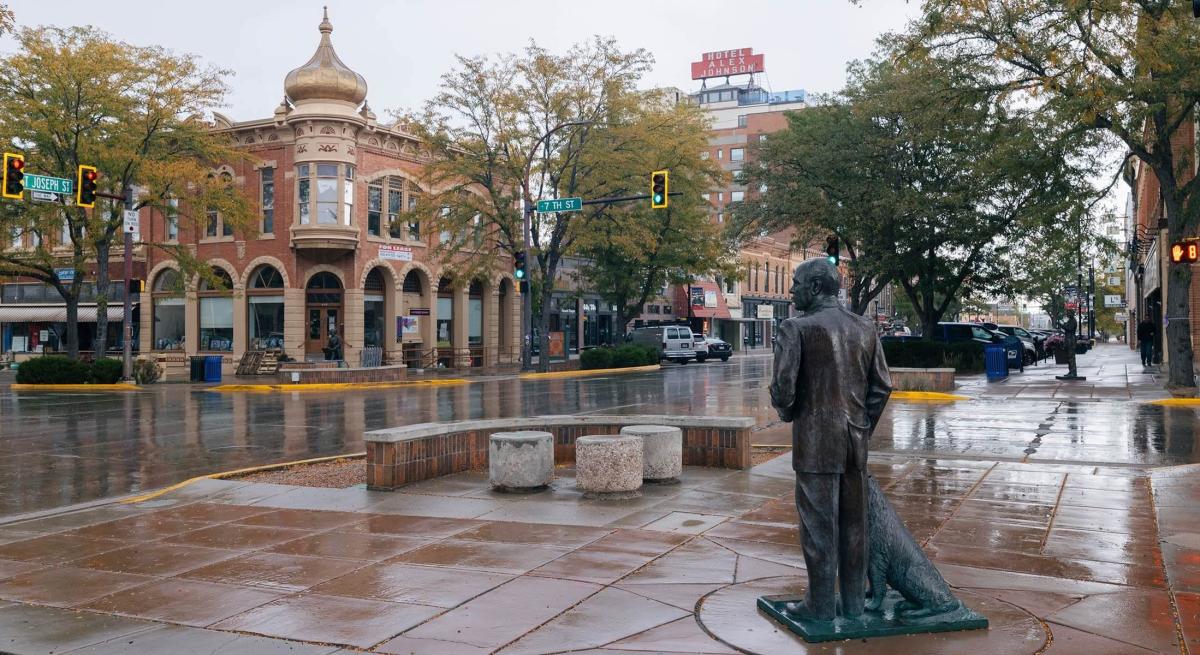 Weather in our area can be unpredictable at times. To help you can an idea what to plan, check out the chart below with average seasonal highs and lows.
    
| | | |
| --- | --- | --- |
|   | Avg. High | Avg. Low |
| Spring | 56°F | 35°F |
| Summer | 82°F | 59°F |
| Fall | 60°F | 39°F |
| Winter | 38°F | 18°F |
The months of April, May and June is when we typically see the most rainfall. If it's raining while you are in town, check out our Rainy Day Itinerary which has some great activity options! If you're considering a winter visit, you'll find this month-by-month breakdown perfect for planning.
5.    How Far is Rapid City from Mount RUshmore OR The BADlands?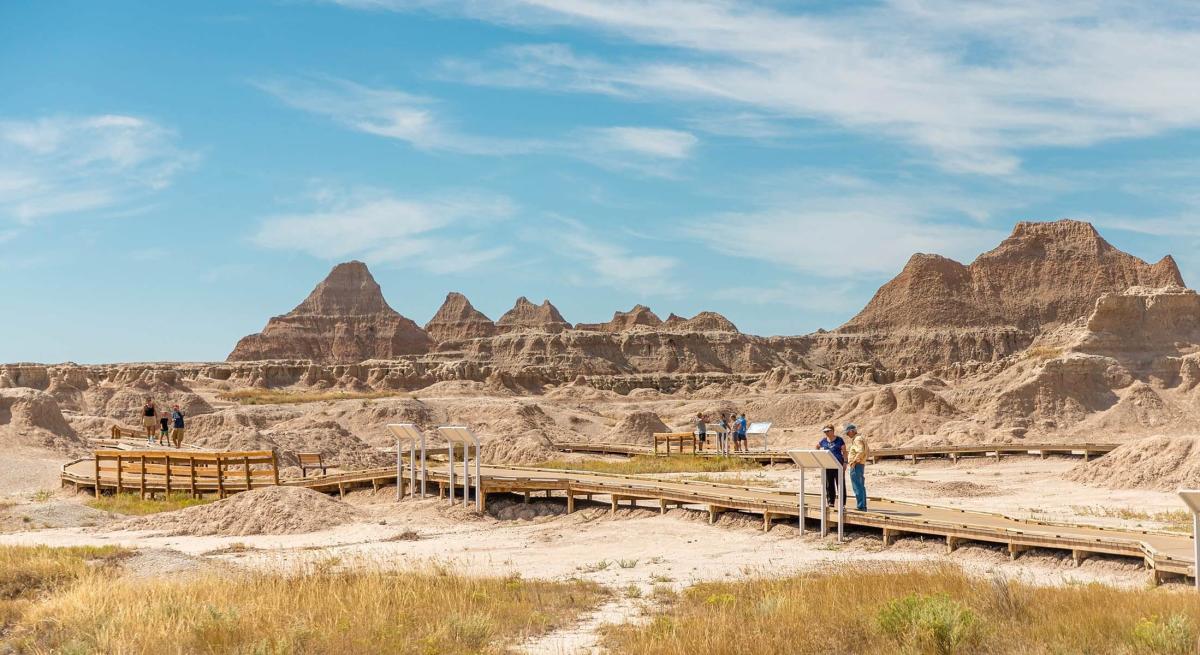 Rapid City is a charming and vibrant city surrounded by truly iconic places. Every direction you go you'll end up somewhere special – and with only a short drive. Our Parks and Monuments page has a map that showcases just how close we really are and average drive time to get to each location. It's also useful in planning which places you can experience within the same day based off location. If you want a quick snapshot for planning check out the table with drive times below:
If you are planning a visit to the area we hope this answered a few of your questions. Don't forget to request our Visitors Guide – it's full of helpful planning tips and unique area information. You can also sign up for our monthly newsletter where we share area events, planning resources, hidden gems and more. Happy planning and we look forward to seeing you soon in Rapid City!