There's a lot to love about food trucks. They're affordable, they're diverse in food offerings, and they're always found in convenient places where you can enjoy a nice meal. All three wonderful things for traveling foodies, travelers with young kids, and those traveling with pets. On top of enjoying some delicious meals at our locally owned restaurants, I highly recommend seeking out a few local food trucks to round out your culinary experience in Rapid City. 
A Few to Look For:
The list is long, but here are a few many locals love. 
Tandoor Bocado
Offering a diverse menu of world cuisine, Tandoor creates mouthwatering flavors by using a wood fired tandoor oven and a wok. 
Eddies Tacos
If you spot waving peppers, it means you found Eddies Tacos. A great truck to visit if you enjoy authentic Mexican food. 
KZ's Backyard BBQ
BBQ lovers – this is your truck. Brisket, pork and more paired with creamy Mac & Cheese. Tell me that doesn't make your mouth water. 
Ohh, Crepe
Run, don't walk when you see Ohh, Crepe. Who doesn't love a chocolate or fruit filled crepe as a snack, a dessert, or maybe even a full meal. Bonus, they also serve coffee. 
Events With Food Trucks:
Events happen year-round in the Rapid City community and offer a great opportunity to try out a local food truck or two.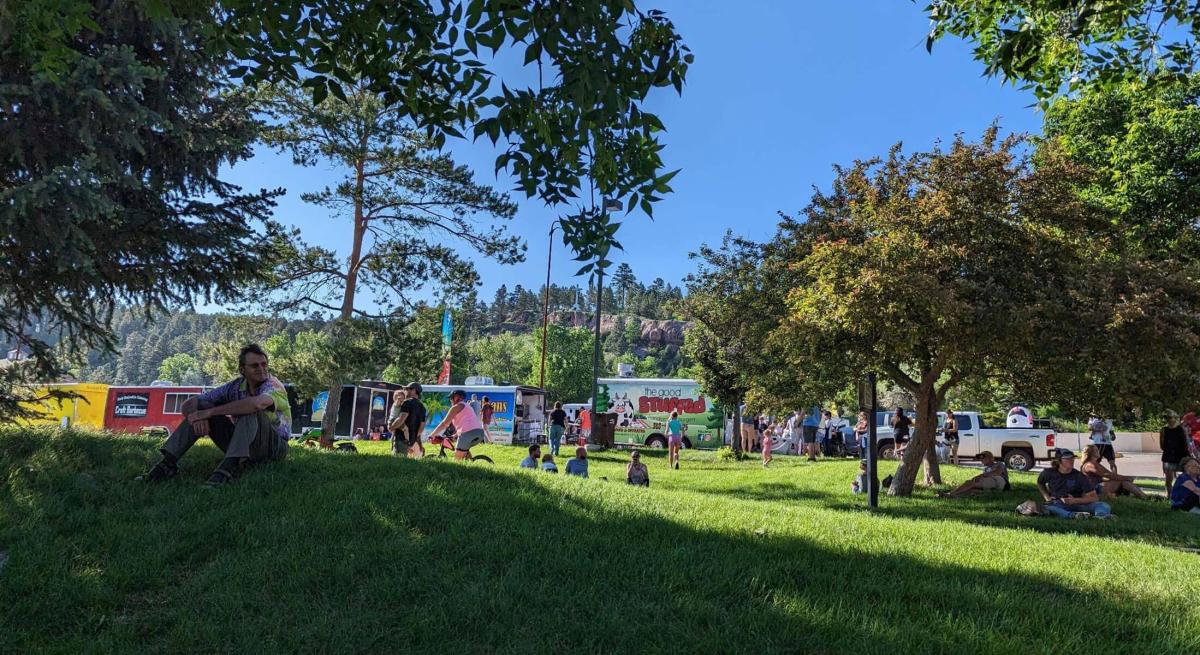 You guessed it, this event is all about food on wheels. If you want to find a plethora of incredible flavors all in one location this is the event for you. It takes place every Tuesday from 5pm to 8pm in Canyon Lake Park from the end of May to the end of September. Food trucks rotate each week and so does the live entertainment. Check out the Facebook page for a complete list of vendors each week!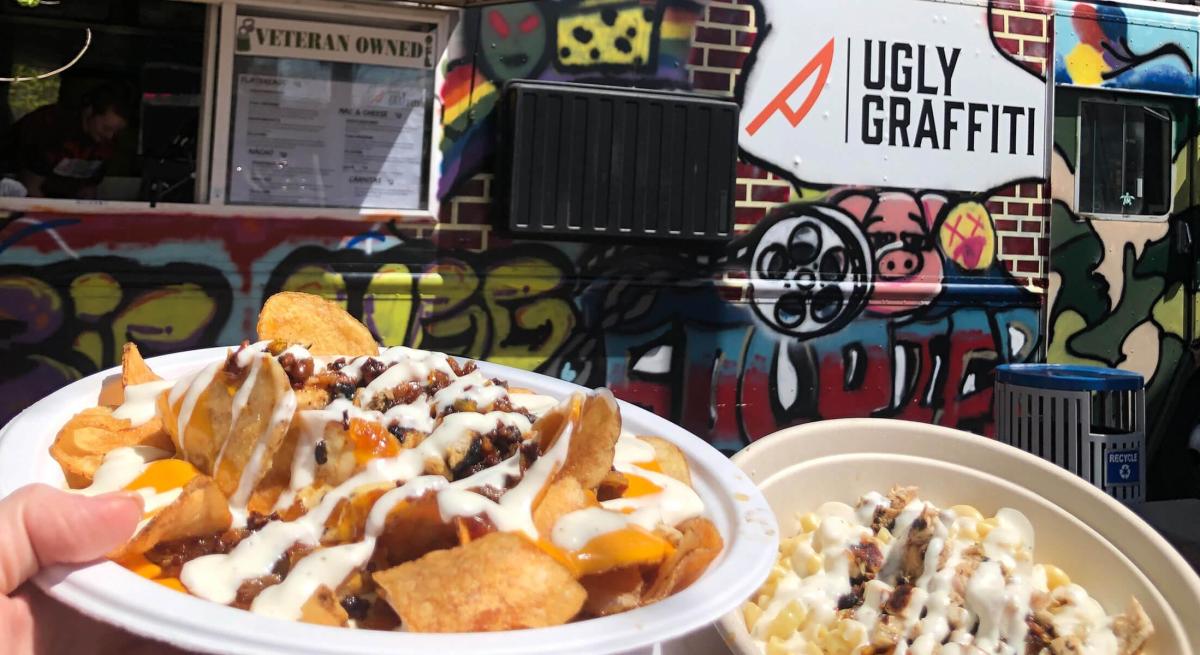 Food Truck Fridays at Main Street Square
Grab lunch in the heart of Rapid City, Main Street Square, during Food Truck Friday! From 11am to 2pm a variety of food trucks will surround the square offering up delicious smells and even better food. Pick from the selection for a great lunch as you enjoy the sounds of the fountains. This event starts the end of May and continues through July.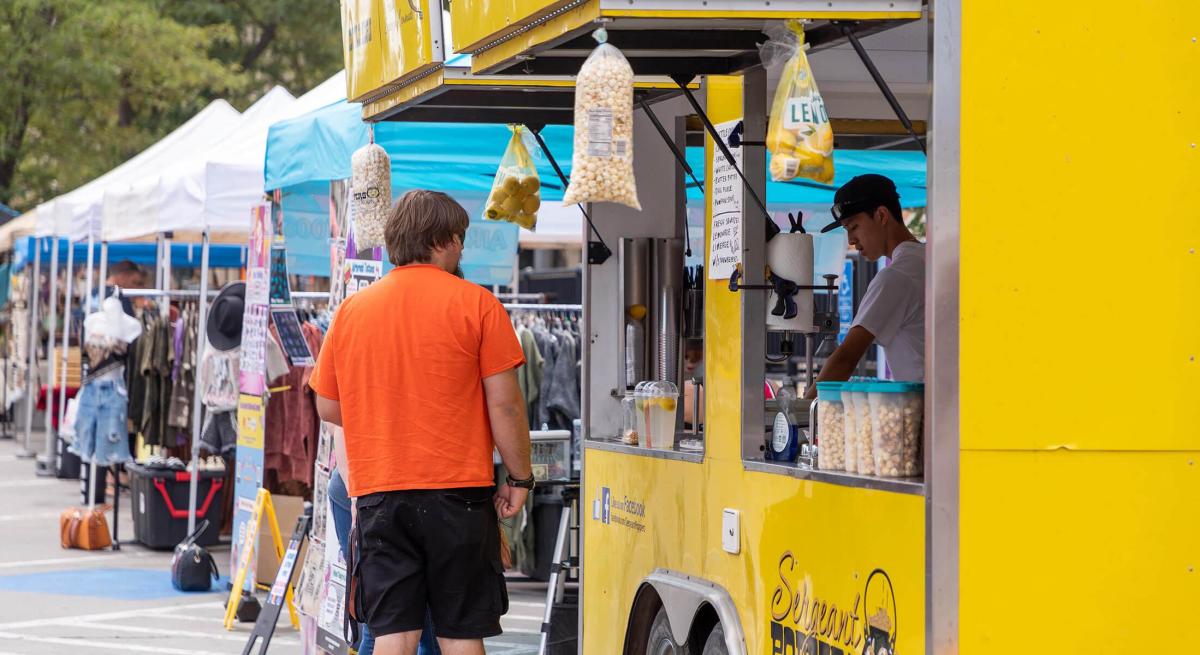 Other Events 
While not solely dedicated to food trucks, here are other events in Rapid City where our treasured food trucks can be found. The Main Street Square beer festival called Bierborse takes place in July and always features a few local trucks.
Also in July is the largest, free Christian music festival in the Black Hills, Hills Alive. Taking over Memorial Park for the weekend you can enjoy the best names in Christian music while shopping vendors and eating at a variety of food trucks.
Every Thursday night in the summer Downtown Rapid City hosts the Summer Nights concert series. Free to attend, this event is a fun way to spend an evening in Rapid City while feasting on food from local trucks.
Grab a bite from a local truck and watch pumpkins soar through the air during the Great Downtown Pumpkin Festival. This annual event takes place in September and is the best way to embrace the start of the fall season in Rapid City. 
Where to Find Food Trucks:
Rapid's colorful restaurants on wheels aren't hard to find. If you're visiting outside of an event and want to experience something unique and delicious, here are a few places you'll likely find one. 
Founders Park can be found minutes away from Downtown Rapid City. The park features beautiful views of Rapid Creek, access to the Rapid City Bike Path, sand volleyball courts, and bridge access to the trails of Hanson-Larsen Memorial Park. Food trucks can be found at this park daily!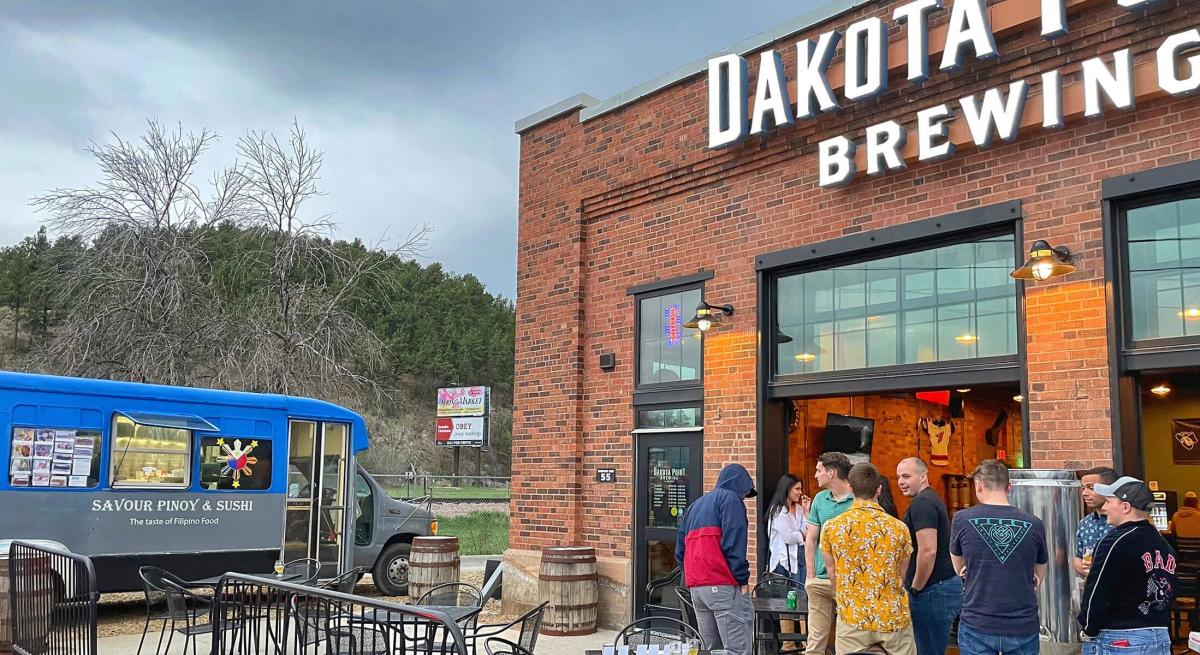 Breweries
The perfect vacation duo - a local beverage and a local meal. Something that's easy to find at one of our city's local breweries. Breweries typically list the food line up for the week on their social media.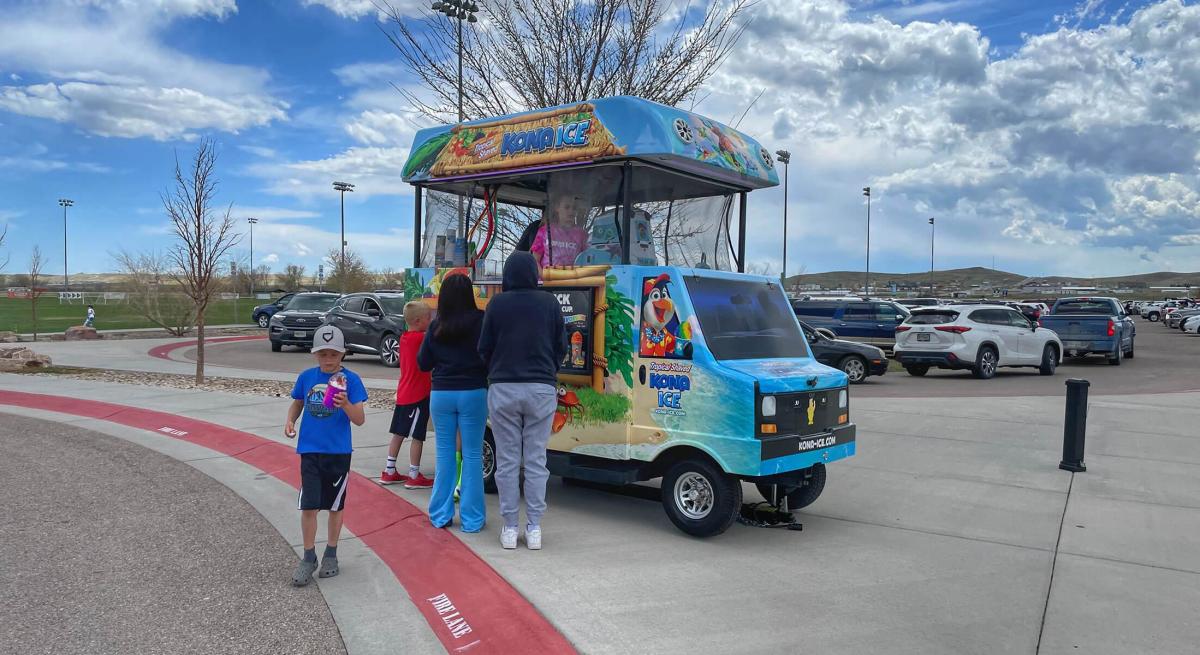 Sporting Events
In town for a tournament? Food trucks can sometimes be found at Rapid City's outdoor sport facilities like the soccer fields and baseball fields around town. 
Between the local restaurants and local food trucks, you won't have a problem finding a delicious meal in Rapid City. For more dining recommendations check out the related content below!