We won't be sending you on a hunt to find Turtle Doves and French Hens, but we can add a little Rapid City twist to the 12 days of Christmas. Completing each one of these during your getaway will mean you made the most of your holiday season. 
On the First Day of Christmas: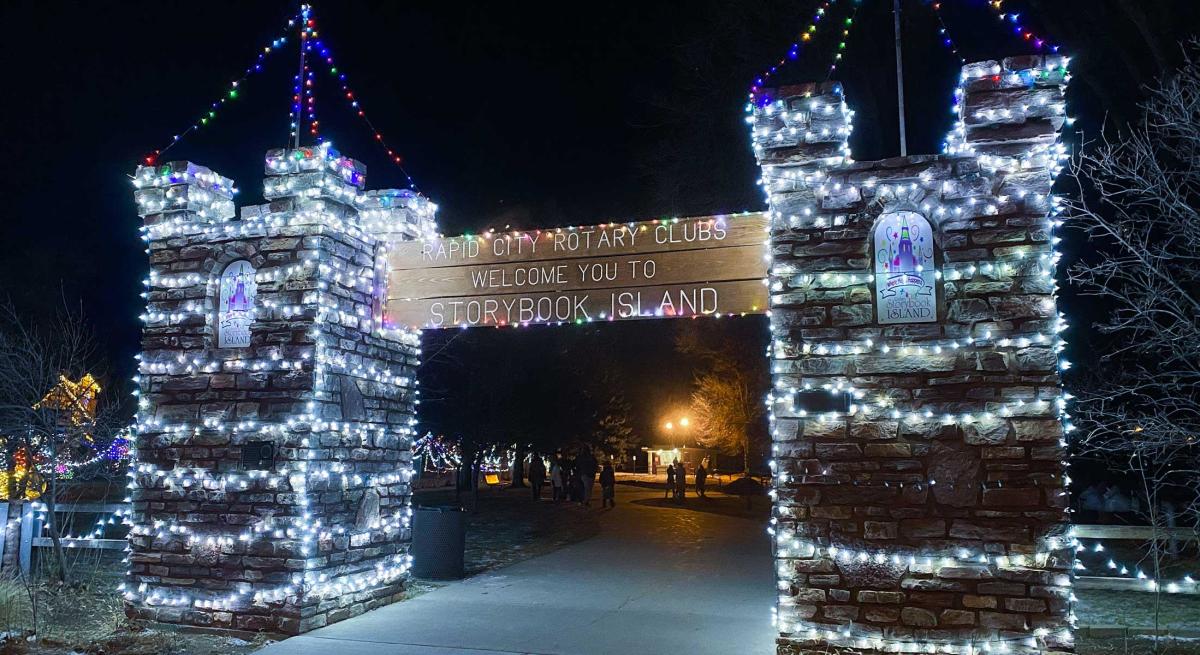 You'll celebrate with this local favorite, the one and only Storybook Island Christmas Nights of Light. With over 20 miles of twinkling lights blanketing the park and its characters, this festive walk is filled with the sounds of Christmas music making it the perfect first activity for the holiday season. Check out our event calendar for event dates and information. 
On the Second Day of Christmas: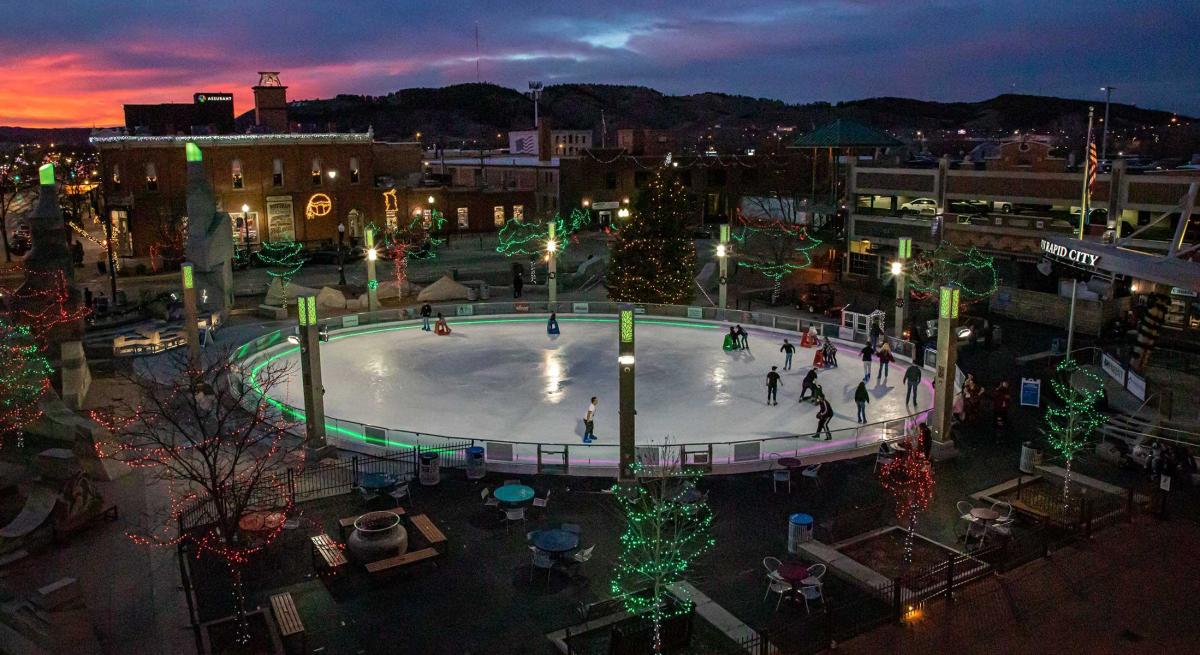 Head to the heart of Rapid City where you'll rent two skates at Main Street Square. As you float around the ice you can take in the charm of Downtown Rapid City decorated for the holiday season. Add more seasonal flavor to this experience with a hot coffee or cocoa from Alternative Fuel located right at the Shops at Main Street Square, or try a peppermint chip milkshake from the Silver Lining Creamery.
on the Third Day of Christmas: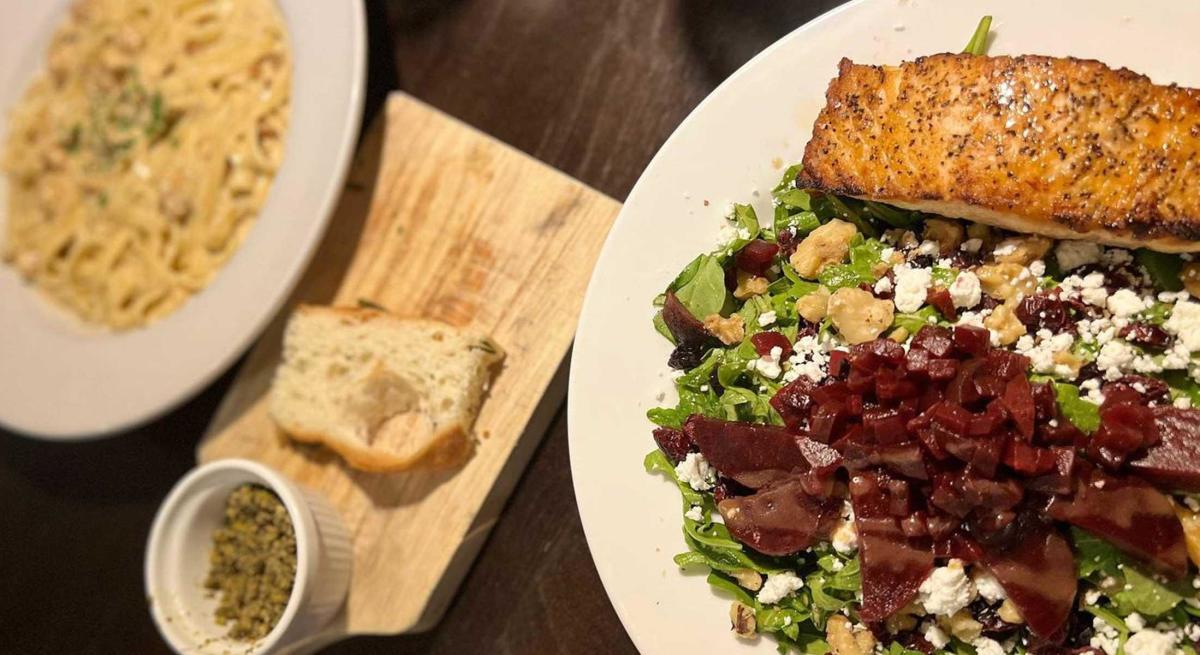 Indulge in a delectable three course meal at a Rapid City restaurant. With a variety of cuisine to choose from you can enjoy multiple three course meals during your getaway, and each will be deliciously different from the last. A few favorites to get your taste buds warmed up to what they'll find in Rapid: 
At the Delmonico Grill try the savory French Onion Soup, then the Grilled Pork Double Chop, and top it off with the Crème Brulee. 
At the Gyro Hub get the Feisty Feta and Pita dip as your appetizer, the main course of a Gyro Bowl on Rice, and end with a Pistachio Baklava.
At Sabatino's Italian Ristorante start the meal off with a plate of Bruschetta, followed by one of the housemade pastas like Gnocchi Al Pesto, and finish off the night with a mouthwatering tiramisu. 
on The Fourth Day of Christmas: 

Take on one of four locally themed rooms at Black Hills Escape Rooms! The rooms range in difficulty, so you can choose how challenging it is to escape. This is a great activity for families, friends and even work parties as it takes a fair amount of collaboration and teamwork to escape.  
On the Fifth Day of Christmas: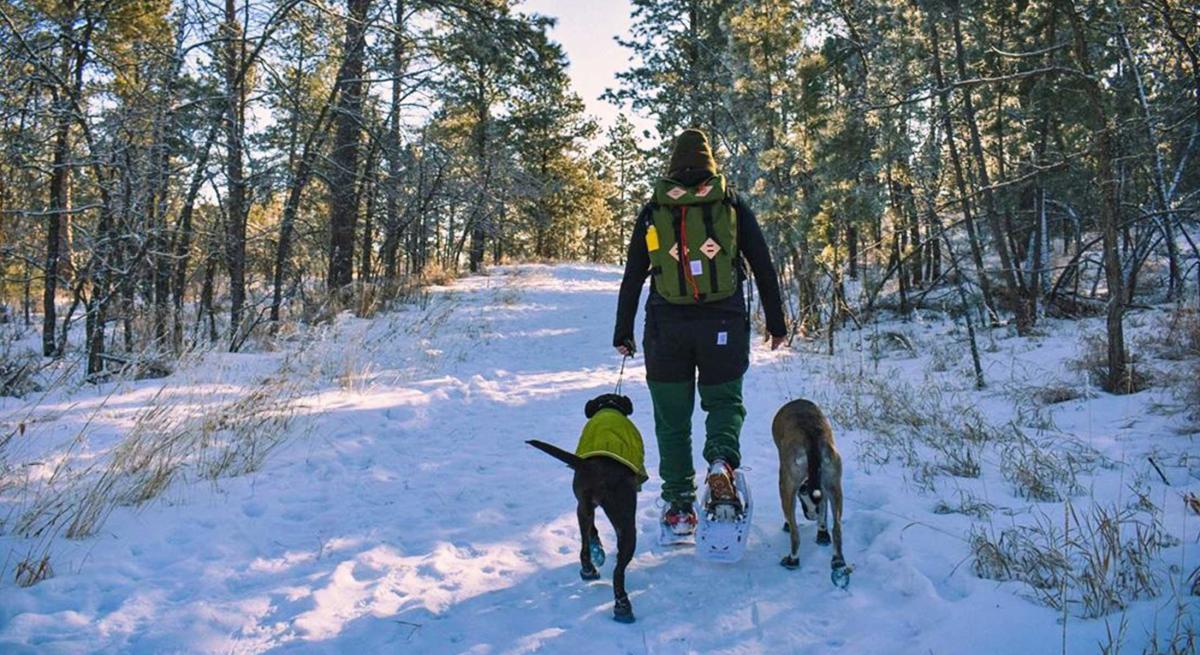 Time to soak up the fresh air of the Black Hills by exploring one of these five trails located within 15 minutes of Rapid City. 
Buzzards Roost Trailhead is a 14-minute drive from Rapid City. This quick, but at times steep, 2.5-mile loop is used for hiking and mountain biking and leads to a summit with stunning views of the surrounding Black Hills. 
Hanson-Larsen Memorial Park is an in town trail system located just four minutes from Downtown Rapid City. Commonly referred to as M Hill by locals, this slice of urban wilderness provides the perfect trails for a quick hike or bike without the drive. 
Skyline Wilderness Area is located within city limits and is only a seven minute drive from Downtown Rapid City. This trail system offers six different trails to hike or mountain bike, and all provide a wilderness escape with breathtaking city skyline views. 
Coon Hollow Trailhead is another trail located just 15 minutes from Rapid City. This 3.1-mile loop is a portion of the historic Flume Trail that weaves from Sheridan Lake through the Black Hills. 
Stratobowl Rim Trailhead can be found just 14 minutes from Rapid City. This is an easy 1.7 mile out and back trail that overlooks the historic canyon where record breaking heights were reached in manned balloon flights in 1934 and 1935. 
on the Sixth Day of Christmas: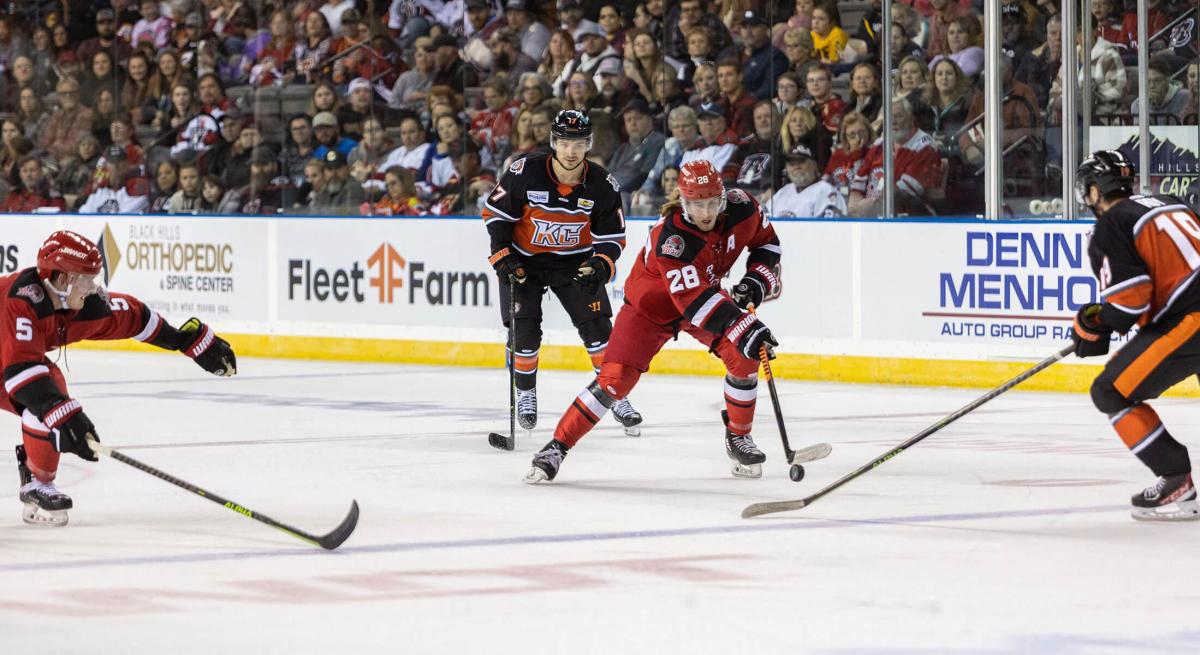 Get tickets to watch a team of six master the ice in a thrilling game of Rapid City Rush hockey. These home games are an electrifying atmosphere to be a part of and are the perfect way to spend a holiday evening in Rapid City. 
on the Seventh Day of Christmas: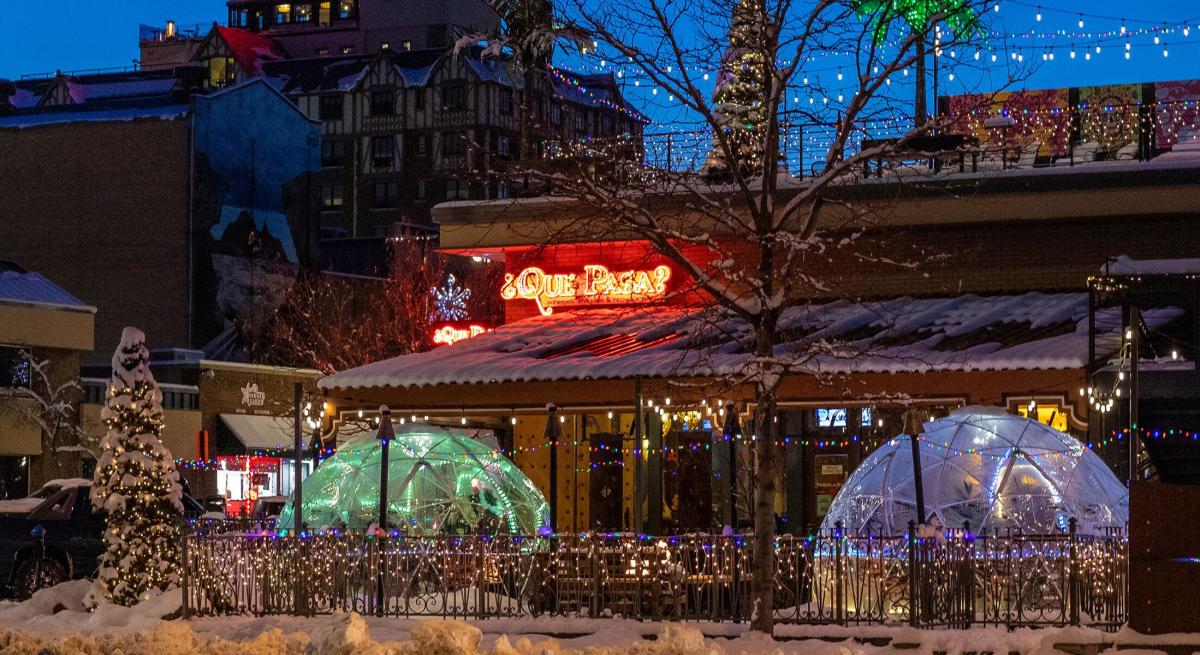 Bring your party of seven to enjoy an evening in the heated igloos of Que Pasa! Only opening in the evening hours, the igloos on the patio of Que Pasa offer a fun place to dine or just cheers with some margaritas to the holiday season. Igloos are open for party sizes of four to eight people, kids under the age 10 are not allowed inside the igloos with the exception of infants. 
on the Eighth Day of Christmas: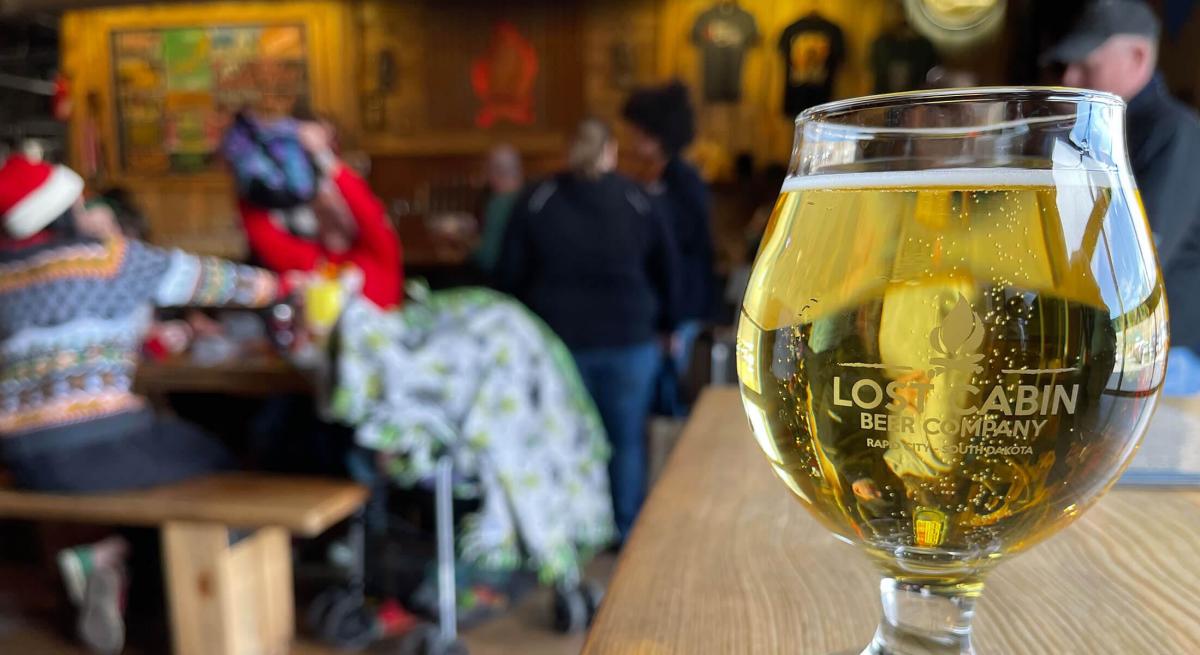 Cheers to the holiday season with a visit to Rapid City's eight local breweries! Each one provides a different atmosphere to enjoy the holiday season along with unique flavor profiles to experience. Make touring the beverage scene of Rapid City even more fun by signing up for the free Grapes & Grains Trail where you can redeem great discounts and win awesome prizes!
On the Ninth Day of Christmas: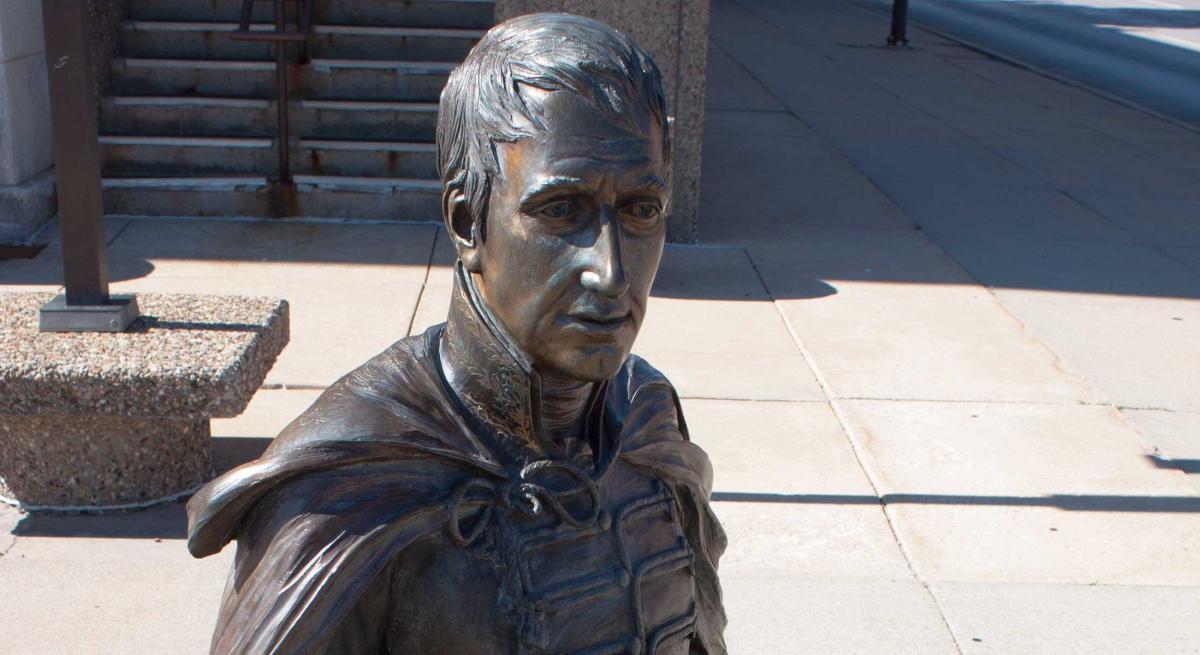 Find America's ninth President in the City of Presidents. Standing proud on the sidewalks of Downtown Rapid City, this walking tour lets you explore the charm of our city and refresh on a little presidential history. 
on the Tenth Day of Christmas: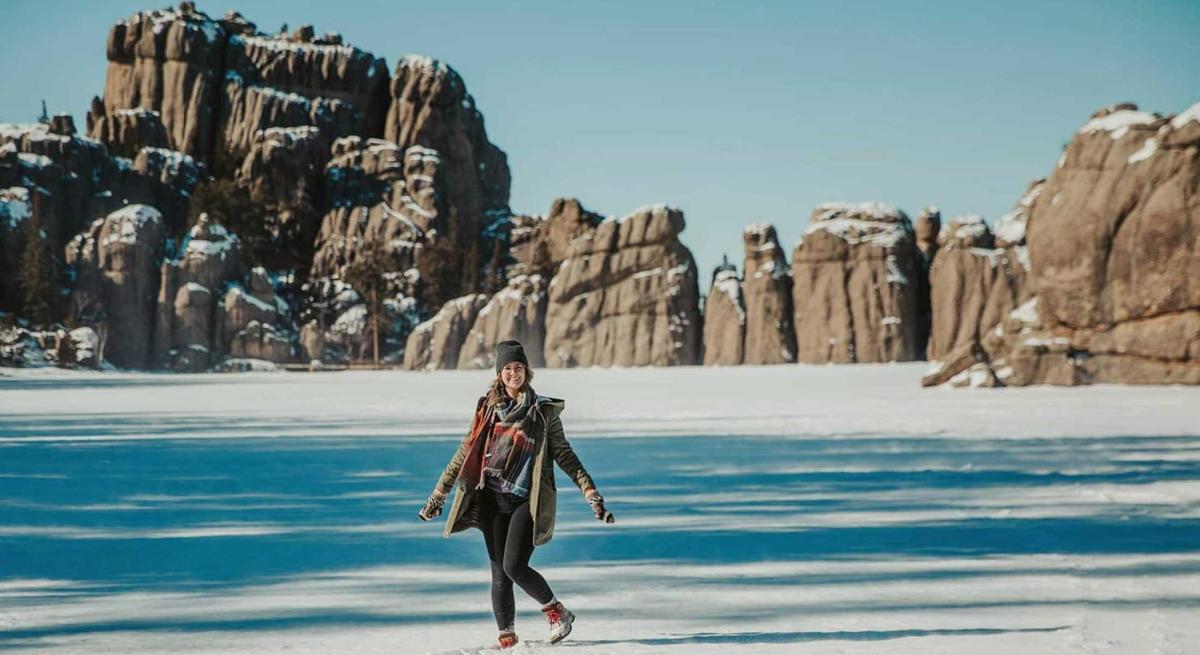 Explore one of the areas 10 parks, monuments, or the national forest. You won't be able to fit them all in on one day – so choose one and fill the day with adventure! Whether you take a thrilling drive through a buffalo herd in Custer State Park, or learn some captivating history at the Minuteman Missile National Historic Site, the small crowds during the winter season make it the perfect time to visit these area gems. 
on the Eleventh Day of Christmas: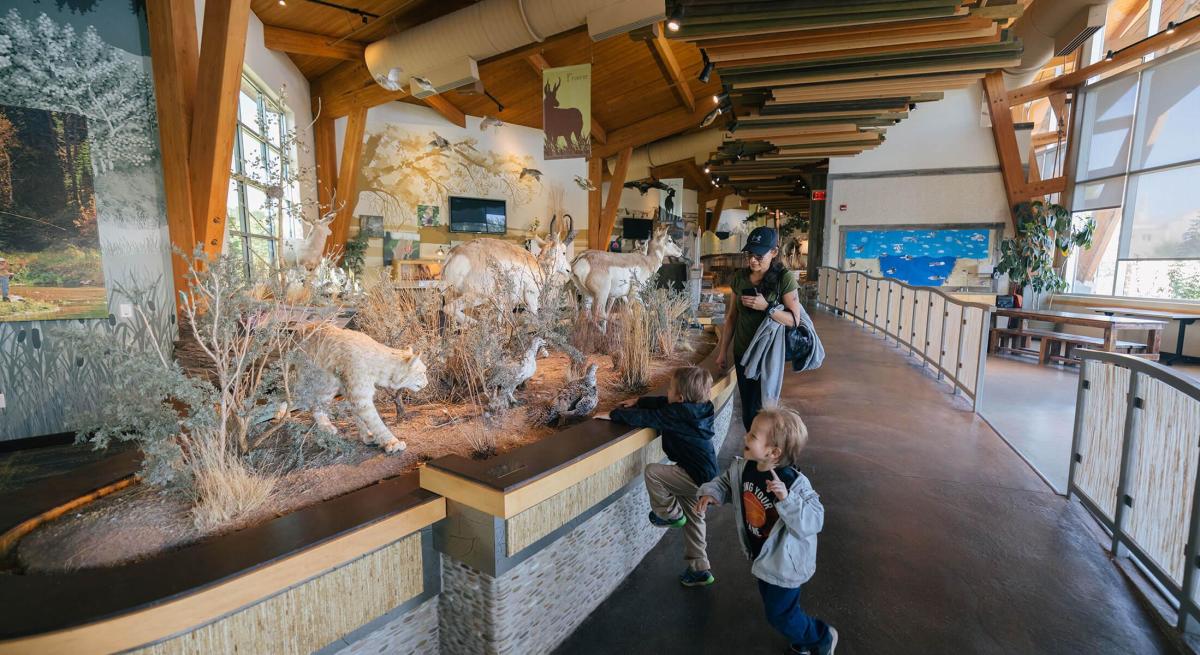 Stretch your legs with a 1.1-mile loop at the Outdoor Campus - West. It's a beautiful campus to explore any time of year! After you walk the trail be sure to head inside to take in the wildlife habitat displays or even participate in a free class the campus offers. 
on the Twelfth Day of Christmas: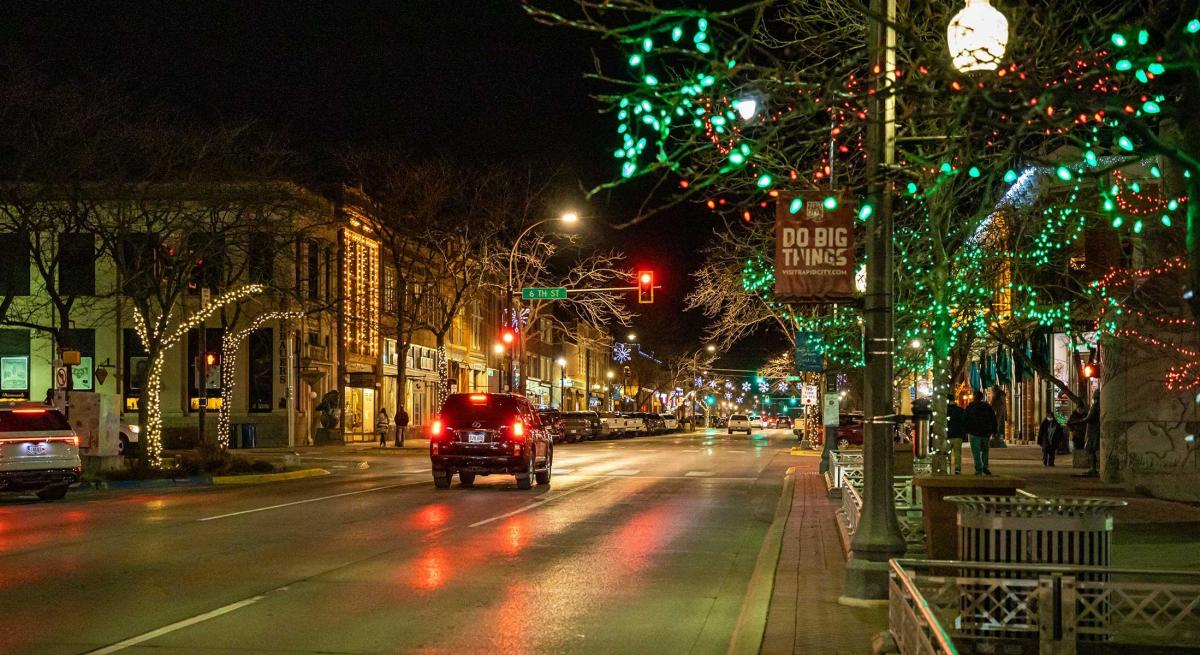 Book a Christmas Lights Tour with Black Hills Tour Company which fits 12 passengers (plus two). You can bring your own food and beverages along for the ride as they take you around town to bask in the glow of festive lights. 
Make your holiday vacation in Rapid City one to remember with these twelve days of activities! Be sure to tag us in your adventures online by using #VisitRapidCity. Some of these locations may be closed on or before Christmas Day or have limited availability, be sure to call ahead or check out their holiday hours online before heading out!