Believe it or not, Rapid City was not always the City of Presidents, and Downtown Rapid City was not the must-see destination it is today. There were a few things to do and see but the corners were empty, there was no Art Alley, and Main Street Square was a parking lot. But, when a local man noticed people interacting with a temporarily placed statue of President Lincoln outside the Hotel Alex Johnson, an idea sparked. This man was Don Perdue, and he's the one who thought to put a president on every corner in Downtown Rapid City.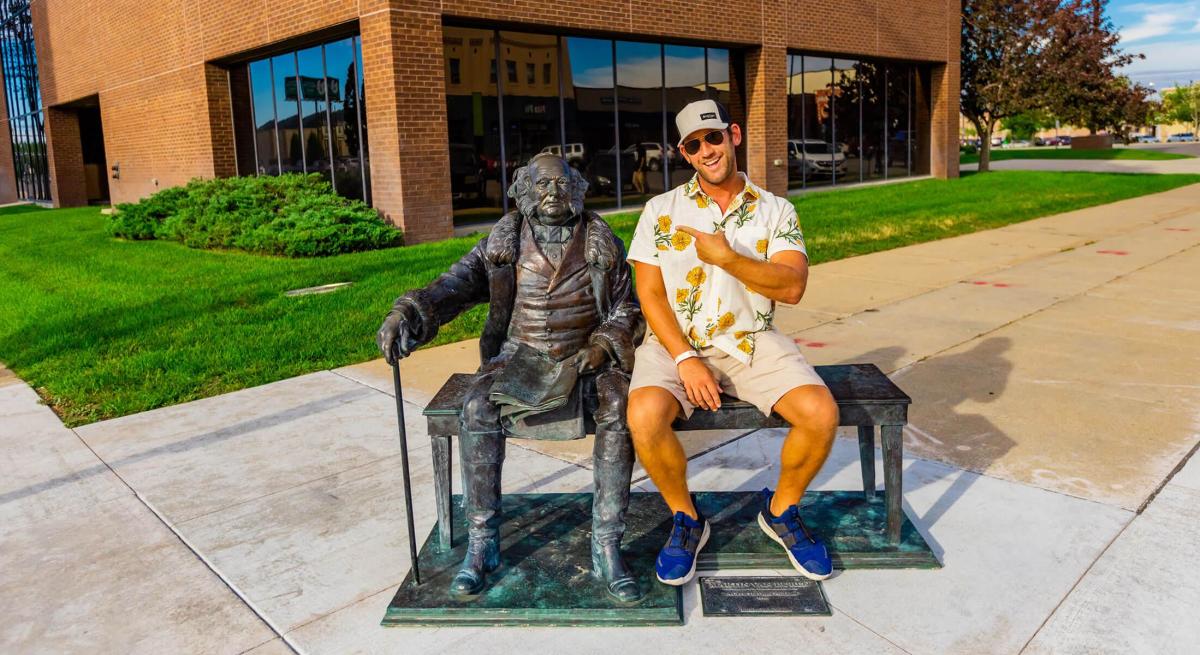 This project didn't happen overnight. It took a lot of convincing, a lot of fundraising, and many people talking about it before it started. In 1999, Perdue proposed the idea to the city as a way to honor the legacy of the American Presidency. The project was approved and in 2000 the first four presidents were unveiled and placed Downtown. The City of Presidents was born, and it jump-started big growth for Downtown Rapid City.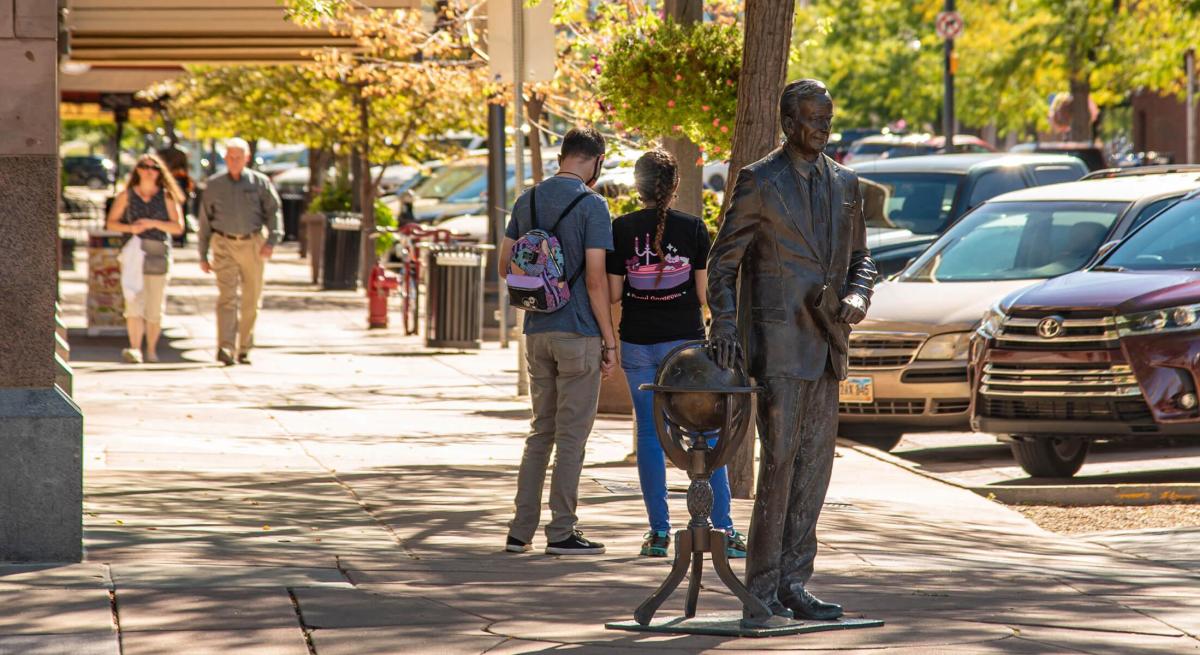 Each year four new statues were funded, commissioned and placed downtown. Eventually, the presidents started gaining popularity with locals and visitors. Locals even started giving directions using the presidents as landmarks. For instance, I'll meet you by Ronald Reagan means I'll meet you at Tally's Silver Spoon. Tourists loved walking through town finding their favorites and taking photos. Soon, Downtown Rapid City became a must stop destination. In 2010 the four remaining presidents were placed and it was decided that new presidents would not be placed until they left office.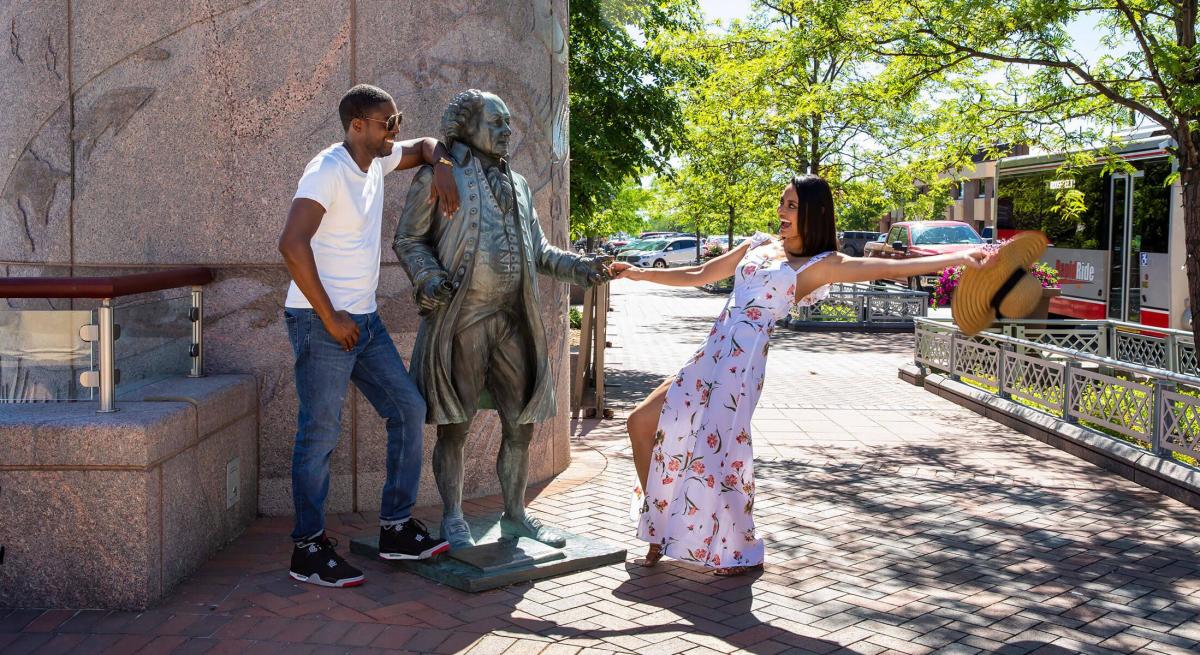 The City of Presidents is ongoing with plenty of room to grow for when new presidents leave office. But these new statues won't be placed right away. The project is privately funded so they have to get funding and select an artist. Once these tasks are completed the artist researches the president. They learn their passions, hobbies or achievements during their presidency. Specifics which help to decide on the pose, facial expression, clothing and tiny details found in each statue. After they have their concept and it's approved by the City of Presidents Board, work can begin. After the prep work, it can take up to nine months for one statue to be created.
Fun fact: all the statues match the height and weight of the president except one. William Howard Taft's statue was trimmed down from the presidents actual weight to make the amount of bronze needed for the statue more affordable.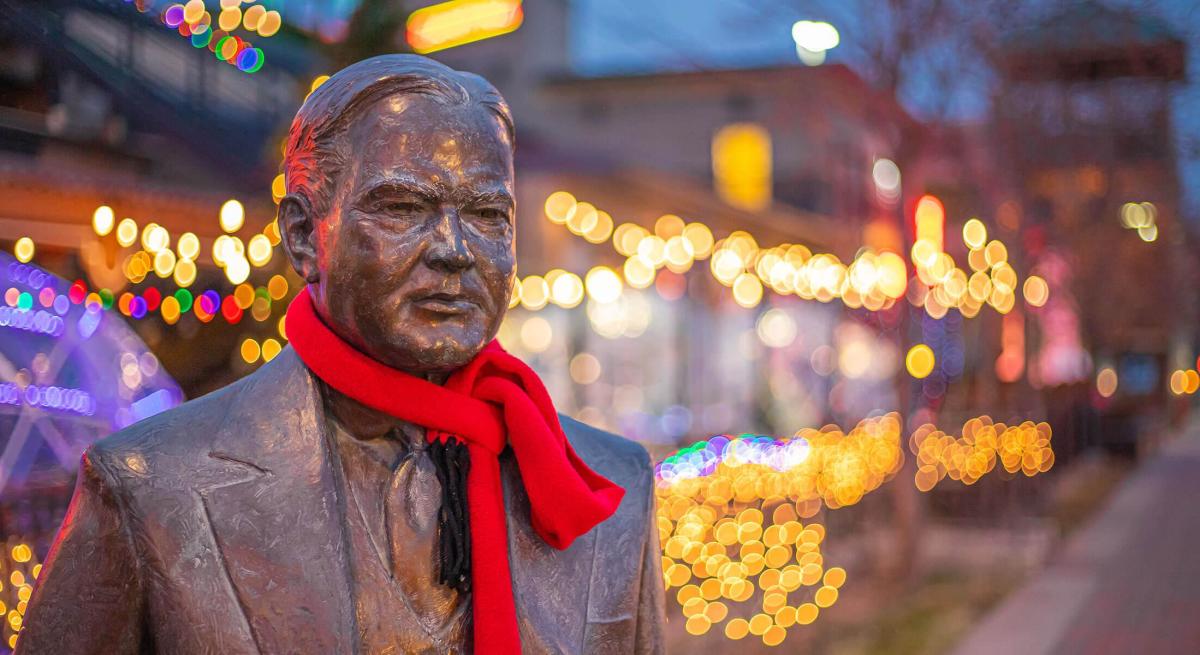 During the winter season these statues also turn into a place where the community can share winter gear with those in need. Hats, gloves, scarves and coats can be found bundling up the presidents.
Are you ready to explore these statues and Downtown Rapid City? You can find a walking tour map of where they are all located here. The City of Presidents is just one example of the big things on display downtown. New restaurants, shops, art and events are always popping up. 
The presidents are a great learning opportunity for kids and they are made to accommodate photos. Get a picture with your favorite and share it on social media - don't forget to use #VisitRapidCity.